Imaginary Landscape brings 20 years of application development experience to the Cannabis Industry.  
With Michigan recently legalizing recreational use and Pritzker's election as governor of Illinois, the Midwest is the latest tipping point for the cannabis industry.  Already the velocity of innovation is unprecedented and Imaginary has the tools, expertise and agility to help organizations of all sizes capitalize on this emerging market. Contact us to set up a quick introductory call to see how we can help.
Here's how we can help you:
Deep industry expertise in healthcare, finance, regulatory, association, B2C and B2B ecommerce
Event, directory and social networking experience
Mobile development and geographical awareness
API and integration experience
Imaginary's owners - Brian and Lisa. They are part of every client engagement, making sure all the little things are tended.
Get to know us a little better.  Check out our office in the Andersonville neighborhood of Chicago.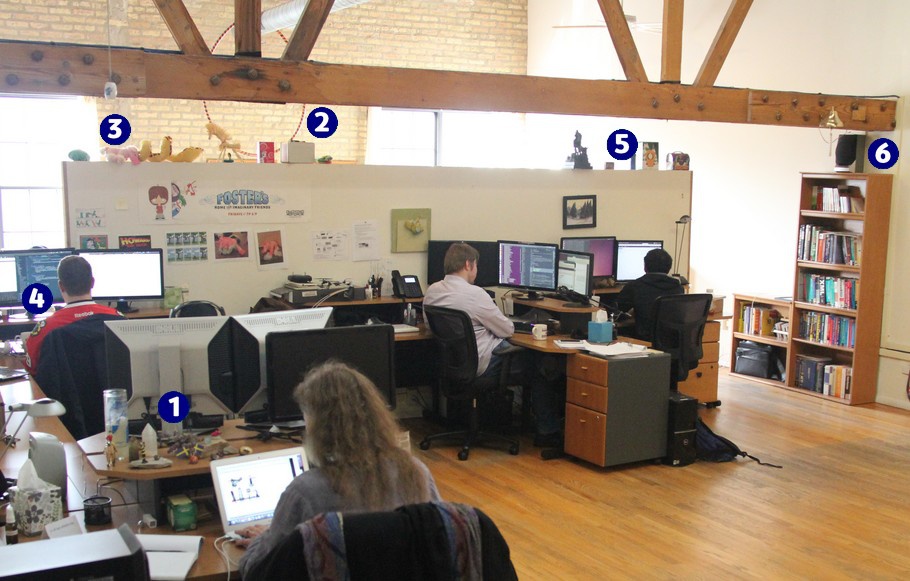 1.  Candles, crystals and figurines (because that's how Lisa rolls).
2.  Hula hoop of flexible black hose wrapped in orange electrical tape.  Bought at a Phish show at Alpine (exact date unknown).
3.  Variety of snakes and ponies to reflect our love for open source technologies.
4.  Go Hawks.
5.  Original box of Cheesy Poofs.
6.  Europe '72.
Final Thought.
It's our job to build the best tools in support of your business, while ensuring the unglamorous (but super important) parts like security, deployment and accessibility are handled to exacting standards.  This allows you to concentrate on relationships and strategy, knowing you have a great team in the background using industry best practices.  It all begins with a quick introductory call.