Imaginary Landscape Ranked Among the Top Five Chicago Web Development Companies by Clutch
Recently updated on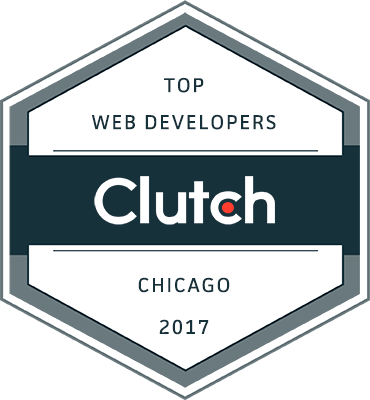 Imaginary Landscape is proud to announce its selection as a Chicago Top Web Developer by Clutch, an independent ratings and review company.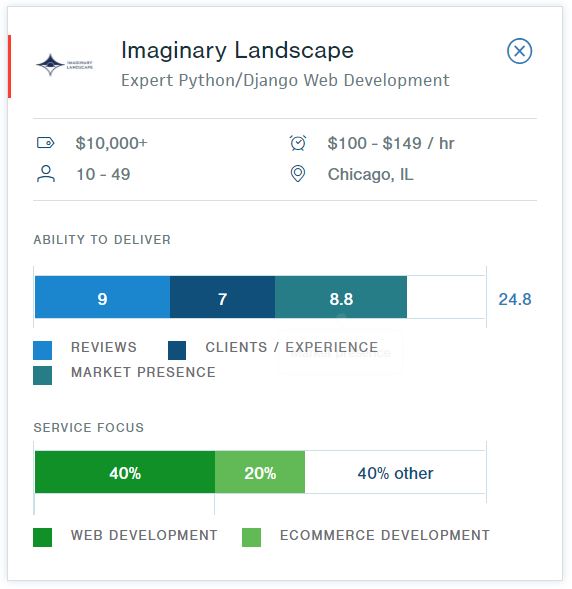 Clutch's Leaders Matrix Methodology measures both the ability to deliver as well as company focus.  After completing a detailed profile, a Clutch analyst reviewed and curated our information.  Then, Clutch scheduled phone interviews directly with our clients for an unbiased assessment of our work.  This rigorous process was applied to a number of web development firms in Chicago and Imaginary rose to the top.
We've always been a little skeptical about online ratings and reviews.  Yelp, Google, Facebook, etc. all accept reviews but there is no vetting and the reviews seem more suitable to retail establishments versus the technical services we provide.  
Clutch has successfully applied the importance of client reviews to the more complicated B2B space by credibly assisting buyers in finding the best companies, while allowing firms to stand out from mediocre competitors.  Clutch's ability to deliver this is both labor-intensive and impressive.
The results are in no way a surprise to us.  They've simply reinforced what have been our guiding principles for the past 22 years which is to:
Deliver the best solutions to clients in a high touch way.  
Encourage and embrace interaction with clients.  
Do more than expected.
Technology comes and goes, but these principles will never go out of style.
https://clutch.co/profile/imaginary-landscape